Transamerica
Exhibitor 
Transamerica is committed to helping American workers achieve a healthier, more secure retirement by creating the optimum opportunity for plan advisors, their clients, and participants to achieve brighter retirement outcomes.
We do this through an integrated approach that combines maximizing plan design with a supportive sponsor and advisor service model, a tailored participant engagement program, and a holistic set of additional financial services, that together will deliver improved retirement outcomes for participants and plan sponsors.

The Association for Supply Chain Management
Exhibitor 
The Association for Supply Chain Management (ASCM) is the global leader in supply chain organizational transformation, innovation and leadership. As the largest non-profit association for supply chain, ASCM is an unbiased partner, connecting companies around the world to the newest thought leadership on all aspects of supply chain.

Sana Labs
Expertise Partner
ana makes learning smart, adaptive, and engaging. With AI-assisted learning, course creation, and analytics, Sana is your all-in-one training platform
Sana Labs is the global leader in the development and application of AI for learning. Founded in Stockholm, Sweden, we partner with Global Fortune 2000 organizations to bring the benefits of AI to millions of learners.

Fountain
Expertise Partner
Fountain's high-volume hiring platform empowers the world's leading brands to streamline and scale their recruiting function. Our mobile-first platform keeps candidates engaged, and moves quality talent through the pipeline, reducing time to fill. Fountain enables employers globally to make data-driven decisions and attract the best candidates.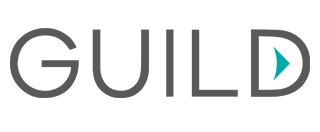 Guild Education
Expertise Partner

Guild Education is on a mission to unlock opportunity for America's workforce through education, with a double bottom-line business model that does well by doing good. Recognized for pioneering the concept of education as a corporate strategy, Guild helps the more than 88 million workers in need of retraining and upskilling find training and programs they need to unlock economic mobility. Guild partners with leading Fortune 1000 employers such as Walmart, Lowe's, The Walt Disney Company, Discover Financial and Chipotle to offer education and upskilling to their workforce, while supporting their recruitment, retainment, retention, training and brand goals. To do so, Guild works with top universities and learning providers — including schools like the University of Arizona, Purdue University Global, and Southern New Hampshire University. With more than 700 employees and a growing customer base, Guild is one of the fastest growing companies in the U.S. and in 2020 was recognized as a winner of Fast Company's World Changing Ideas award for its work at the intersection of education, economic mobility and corporate strategy.
Fuel50
Expertise Partner

Fuel50 is a talent experience platform that mobilizes internal talent, delivers career path transparency, and evolves workforces for the future. As a leading HCM SaaS solution, Fuel50 is revolutionizing career experiences across the globe. Featuring AI-driven talent and skills forecasting, Fuel50 helps employees find greater fulfilment in their work while also creating agile organizations capable of developing talent from within.

Speakap
Expertise Partner

Speakap is the only award-winning software intentionally built to improve communications and engagement with your frontline workforce. Through our white-label app, your manufacturing employees can receive messages from management, upskill through HR training videos, and increase their level of connection and commitment to your organization. Whether your goals are seamless communication or improving employee satisfaction and productivity, Speakap ensures that your corporate news travels from headquarters to the production floor easily and efficiently.