How GE Is Transforming from Industrial Giant to Software Leader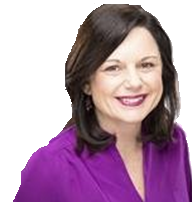 Presentation by Jennifer Waldo, Senior Vice President & Chief Human Resource Officer, GE
How Toyota is Rethinking Collaborative Skills Pipeline Development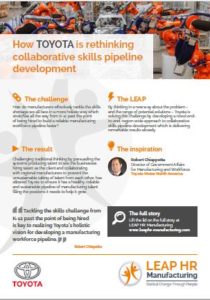 2017 Manufacturing Talent
Outlook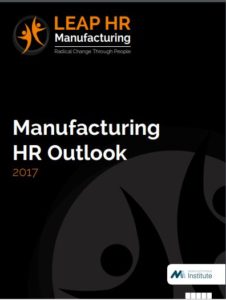 This report delivers an assessment of the most critical industry people challenges, opportunities and priorities, in addition to expert analysis of the key pressures facing the industry in the year ahead and their likely impact on human capital strategies.
How Michelin revolutionized retention with its unique approach to career management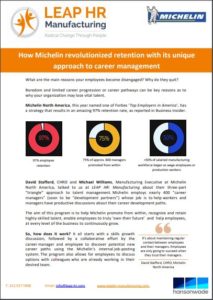 David Stafford, CHRO and Michael Williams, Manufacturing Executive at Michelin North America, talked to us at LEAP HR: Manufacturing about their three-part "triangle" approach to talent management. Read the full case study.